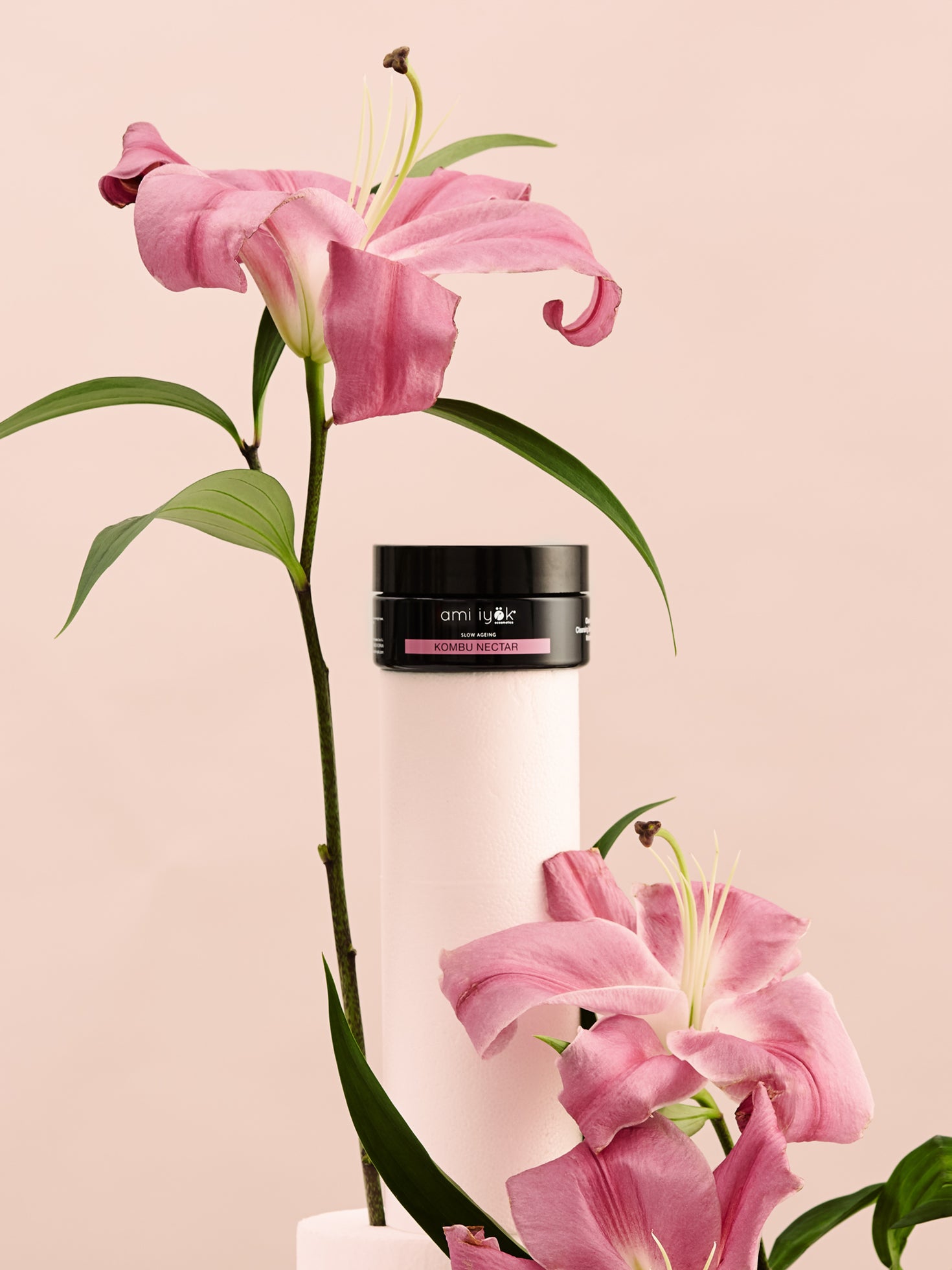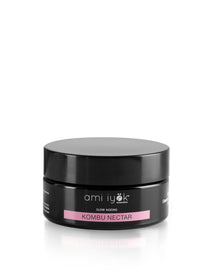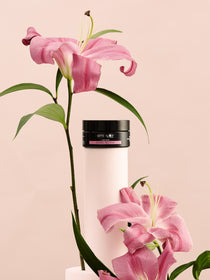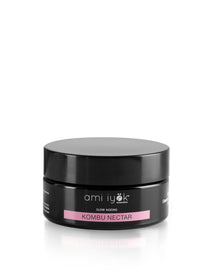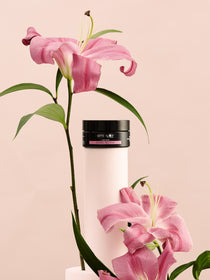 ABOUT THIS PRODUCT
INGREDIENTS
HOW TO USE
CUSTOMER REVIEWS
ABOUT THIS PRODUCT
CLEAN & DREAM DUAL ACTION

AS A CLEANSING BALM:
What type of build-up does Kombu Nectar remove during a cleansing session?

It is perfect for removing all traces of make-up, waterproof mascara, sunscreen, pollutants, excess sebum or any fat-soluble dirt.

AS A HYDRATING NIGHT MASK:
It is an ultra-hydrating mask that revitalises the skin, repairs and illuminates and restores the face's vitality in just one night. It contains KombunectarTMas a new main active ingredient developed by our laboratory, with anti-glycation propertiesthat nourish and protect the skin during the night. This active ingredient is known as the mushroom of long life, providing anti-aging action thanks to its minerals, amino acids and vitamins.

It also contains Spirulina Algae that eliminates free radicals and detoxifies, slowing cell aging.Other ingredients include acai extract,which acts as a powerful antioxidant, and chia oil,which enhances collagen production. It is combined with many other exotic oils that provide the cleanser withstrong moisturizing and anti-aging potential.

What benefits does KombuNectar offer?
Moisturizes
Exercises anti-agingaction
Detoxifies
Eliminates free radicals
Provides vitality
Illuminates the skin
Repairs
Enhances collagen production
Helps remove imperfections
Cares for dehydrated skin
Repairs
Soothes




INGREDIENTS
Olea Europaea (Olive) FruitOil*, PrunusAmygdalus Dulcis (Sweet Almond) Oil, Beeswax, ButyrospermumParkii (Shea Butter)*,Saccharomyces/Xylinum/Green Tea Ferment/ Lactic Acid (and) Glycerin, Hispanica (Chia) SeedOil, PlukenetiaVolubilis (Sacha Inchi) Seed Oil, ArganiaSpinosa (Argan) KernelOil*, EuterpeOleracea (Acai) PulpPowder*, ArthrospiraPlatensis (Spirulina) Extract, Citrus Bergamia (Bergamot) PeelOil, Citrus AurantiumDulcis (Sweet Orange) PeelOil, Lecithin, Tocopherol, Sucrose, SodiumChloride, Linalool, Citral and Limonene.

HOW TO USE
AS A CLEANSING BALM:
It is the first step infull cleansing. We start by applying KombuNectar,which is an oil-based cleanser, massaging itonto a dry face. The balm will gradually melt into oil and will lift off all the dirt and grime. To remove the balm we recommend using theAmi Iyök muslin cloth.Wet the cloth with warm water and gently wipe over the face.Remove the cleansing balm and all the dirtwith circular motions, starting with the cheeks, followed by the forehead and chin, and finishing with the eye area. To remove mascara, close your eyes and massage the balm overyour eyelashes.

Then we recommend applying Green Shaman, a cleanser that can remove water-basedimpuritiesand residue such as sweat and its toxins. Apply and remove the cleansing gel with abundant cold water, thereby achievinga wonderfully clean and soft face thanks toAmi Iyök's double cleansing!

Impurities are thus removed according to their nature and a thorough cleansing of the skin is achieved without altering its texture. The skin is left feeling soft but not tight, perfect for applying anyskin care products we wish. As it is a gentle cleanser that respects the delicate nature of your skin, blackheads, redness and other imperfections will be visibly diminished.

AS A HYDRATING NIGHT MASK:
Apply a thin layer of the product to a clean and toned face. Allow the product to act overnight. In the morning, remove the remnants and toxins generated during the nighttime repair with the gentle cleansing gel Green Shaman.






CUSTOMER REVIEWS