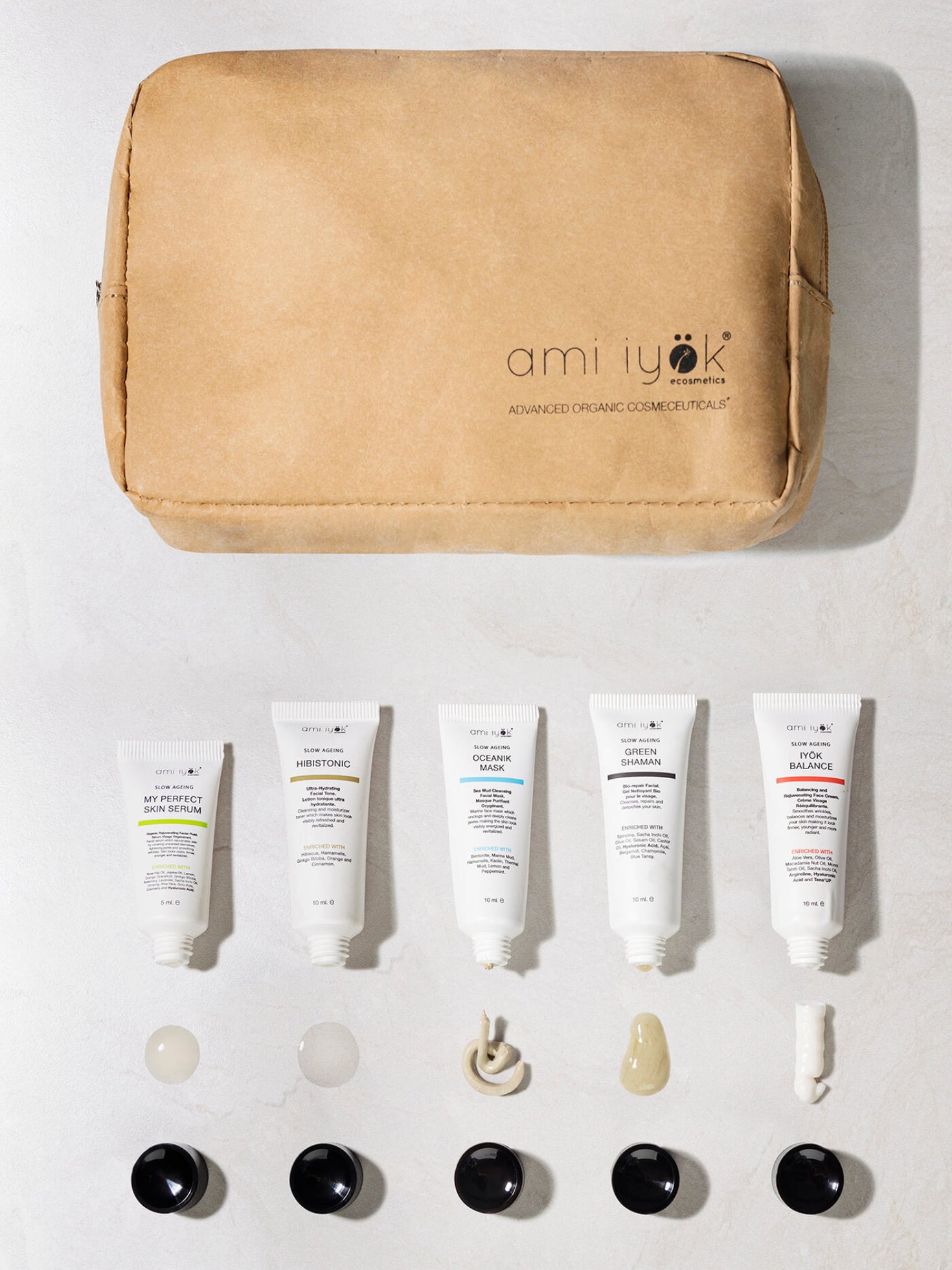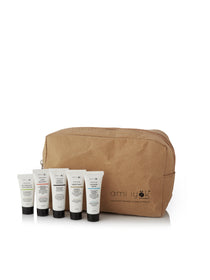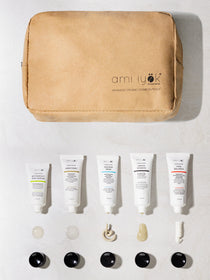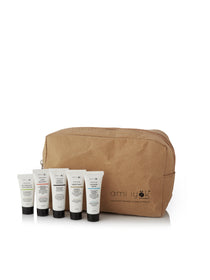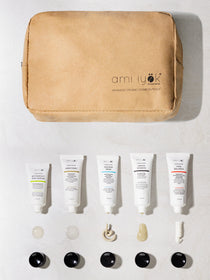 ABOUT THIS PRODUCT
INGREDIENTS
HOW TO USE
CUSTOMER REVIEWS
ABOUT THIS PRODUCT
The products of your Slow Ageing routine are present in mini format to enjoy them in any corner of the world, from the

Amazonian Forest up to the Mediterranean.

We have the size in mind to respect the air procedure of safety in order you could take them when you travel by plane.
INGREDIENTS
What does contain the new Ami Iyök´s Travel kit?

The Ami Iyök's Travel kit contains 5 mini-sizes of 5 and 10ml with the necessary products for a complete Slow Ageing routine.

Green Shaman, Bio- facial cleanser
Gently cleanses without sulphates. Suitable for all skin types. Contains Antiage actives as the superfood Spirulina algae and hyaluronic acid.
Oceanik Mask, Purifying mask
Powerful cleanliness in only 3 minutes of pollutants with clay and marine muds.
Hibistonic, Hydrating toner
Restores pH. Contains Hibiscus echo and Ginkgo Biloba for a complete Slow Ageing action
My Perfect Skin, Mattifying & unifying serum
Perfect to treat the age signs and to take care of the skins sheens. Great antioxidan power.
Iyök Balance, Balancing cream antiaging & antiwrinkle
With technological assets like the Tens Up, the argireline and the hyaluronic acid. Specially indicated for mixed and oily skins.
CUSTOMER REVIEWS