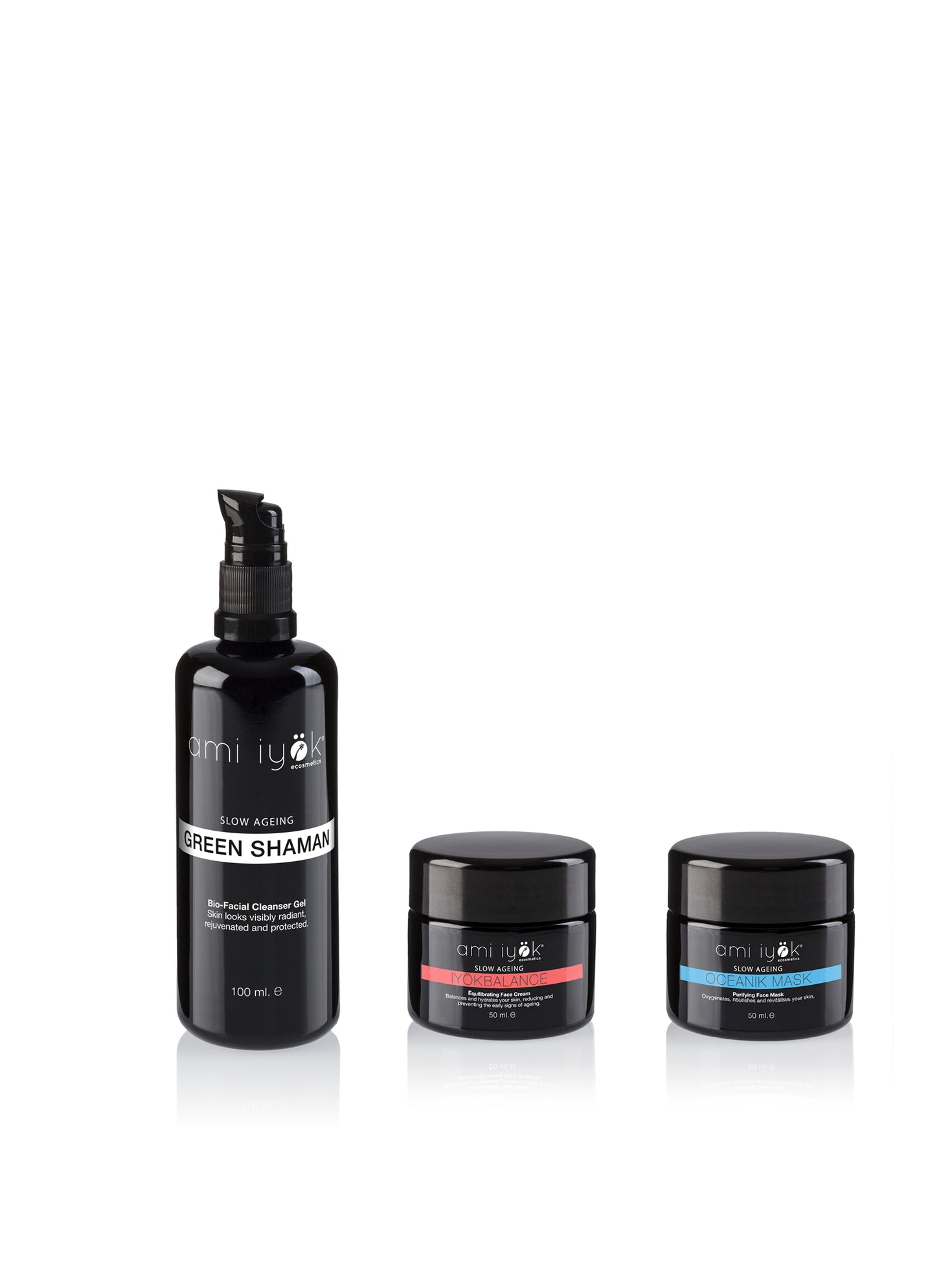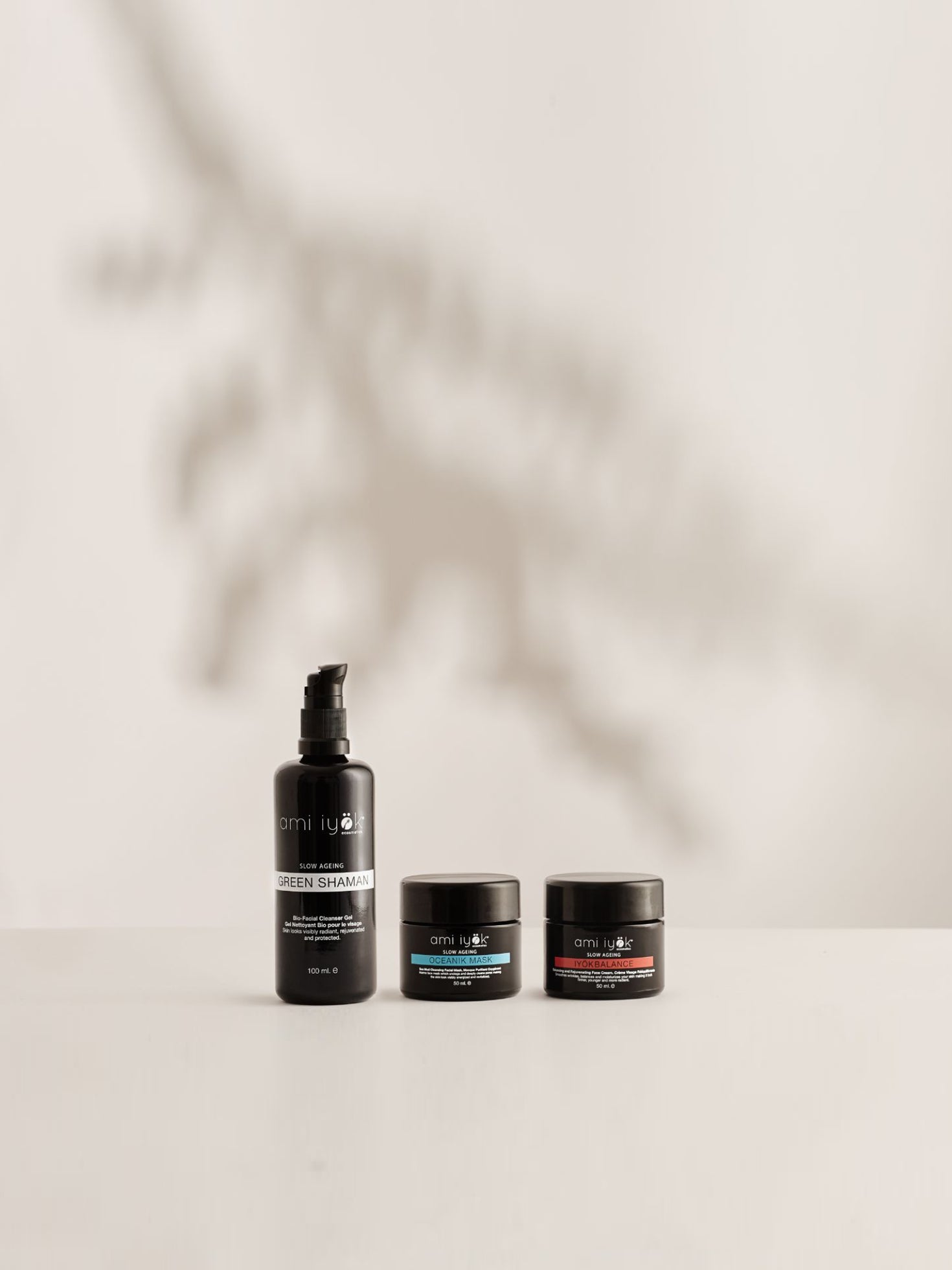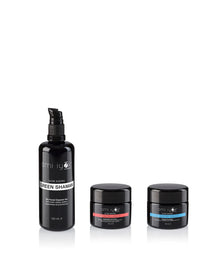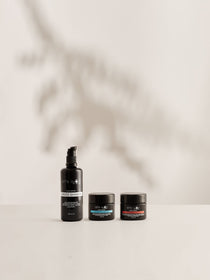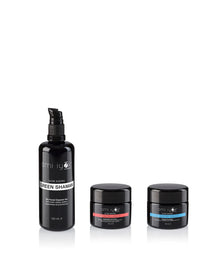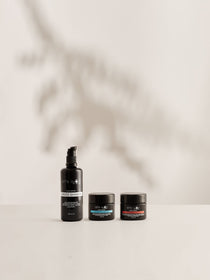 IN THIS PACK
HOW TO USE
CUSTOMER REVIEWS
IN THIS PACK
Green Shaman : Aqueous-based organic and biological facial cleanser with ingredients such as Spirulina, hyaluronic acid, blue tansy and surfactant vegetables from coconut. Cleans thoroughly, respecting the protective barrier of the skin. Without irritating or attacking the skin's natural hydrolipidic mantle.

Iyökbalance: Balancing cream ideal for mixed skin, balances the pH of the skin and it astrings the oily areas of the T area, and moisturizes the most dry areas thanks to Aloe vera and macadamia oil. It also contains active ingredients such as Tahiti's Monoi that provide a great nutritional effect, returning turgidity and elasticity to the skin. Technological assets such as Tens up and Argireline hexapeptide for an effective anti-ageing effect. Matte and smooth finish on the skin.

Oceanikmask : Purifying mask based on active biological marine sludge and volcanic clay, which detoxify the skin and activate skin circulation. They provide deep nutrition and intensely regenerate the skin of the face. Cleansing and chelating action.
HOW TO USE
Clean the face with warm water with Green shaman, dry with a towel giving small touches. Then apply the balancing cream Iyökbalance morning and night.

Apply, after cleaning, the Oceanic Mask for 10 min, once a week. And remove the product with warm water.