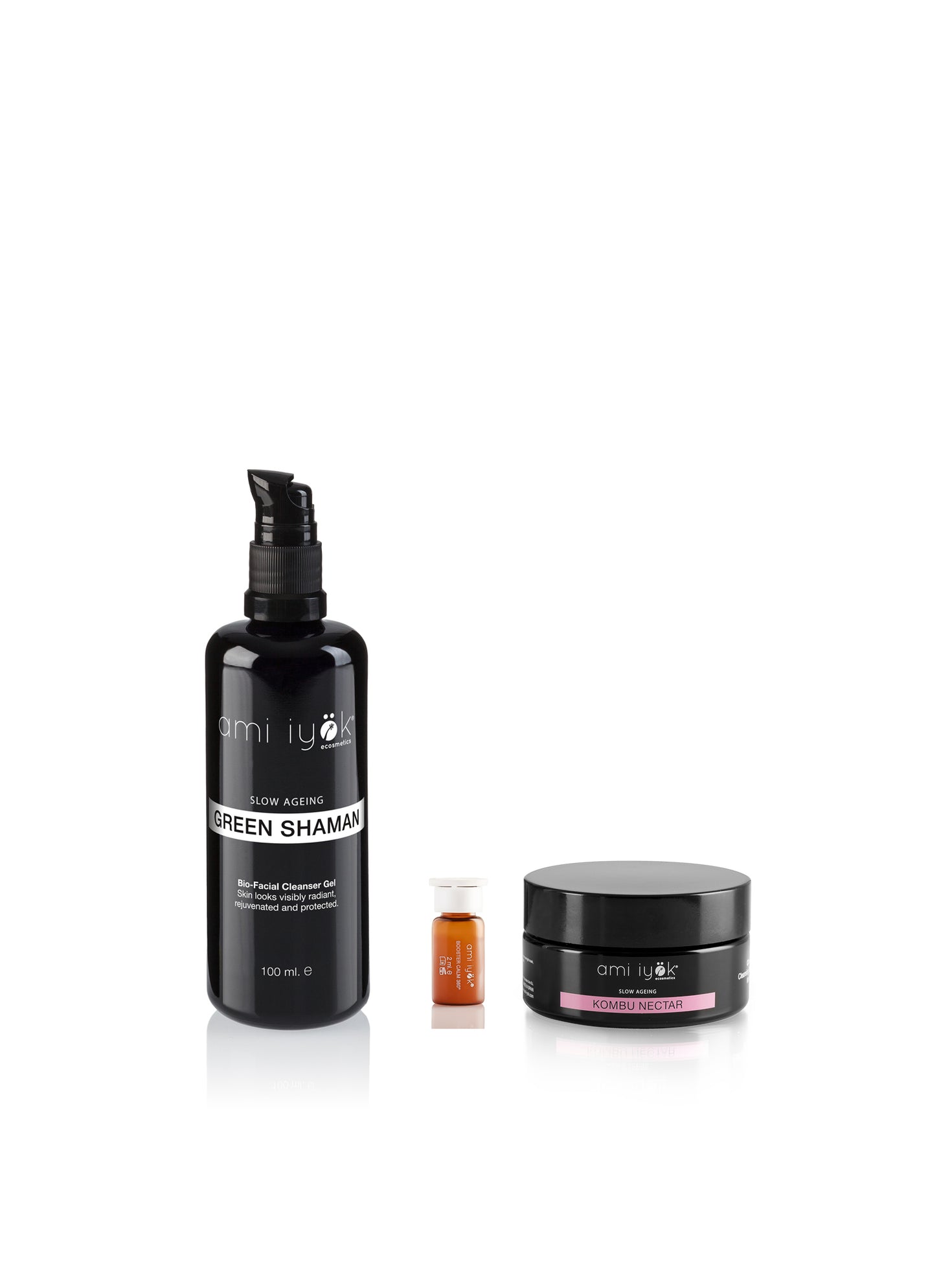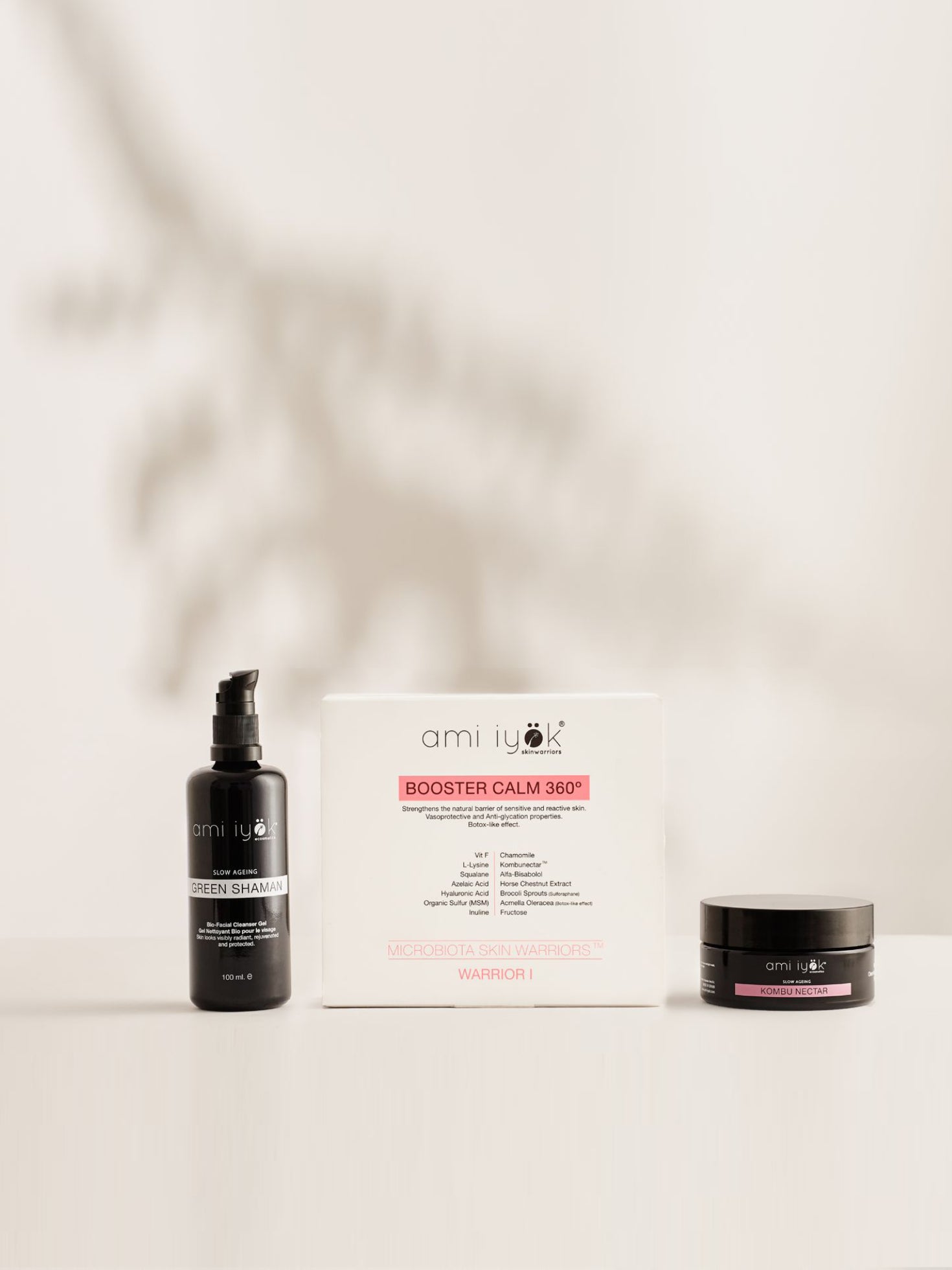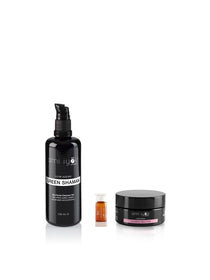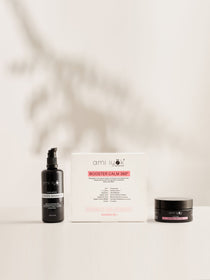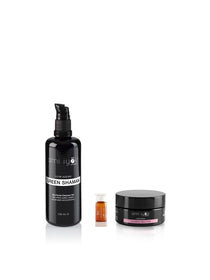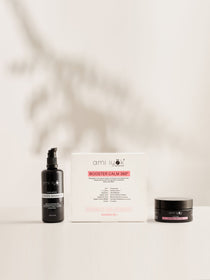 IN THIS PACK
HOW TO USE
CUSTOMER REVIEWS
IN THIS PACK
Green Shaman : The aqueous-based facial cleanser with ingredients such as Spirulina, hyaluronic acid, blue tansy and mild vegetable surfactants that come from coconut, for deep cleansing without irritating or adding the skin barrier. Perfect for sensitive skin.

Booster calm 360: Ampoules to regenerate and establish the skin's natural microbiota. With rosacea efficacy tests, it helps control rosacea shoots thanks to antimicrobial and anti-inflammatory active ingredients such as azelaic acid, methylsulfur and sulforan.

Kombunectar : Balm emollient as a night moisturizing mask, helps regenerate the skin at night, calms and deflates to have radiant skin in the morning. With its anti-oxidant and antioxidant active Kombunectar based on kombucha, it nourishes and repairs the skin in depth.
HOW TO USE
We start by cleaning the face with the Green Shaman cleaner with warm water and drying with a towel without dragging. Next we apply half a ampoule of Booster calm 360 in the morning and the rest of the ampoule at night.

Once or two a week, apply an amount of Kombunectar Balm by the face, and let it act all night. The next day, in the morning, remove with the Green Shaman cleaner.