¿Natural and/or organic cosmetics as the only option?
Posted by ELENA ALARCÓN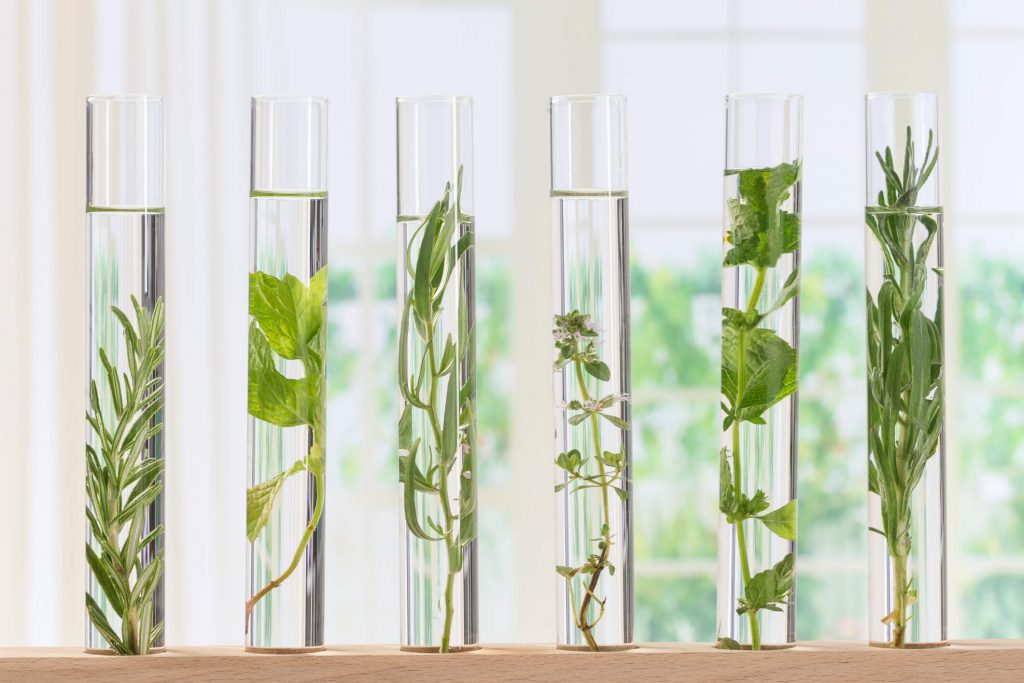 Natural Cosmetics as a philosophy of life
At Ami Iyök we have been taking care of your skin since 2012, taking advantage of highly selected natural resources with high biological activity. We promote natural cosmetics as part of a lifestyle and aligned with values  that pursue balance and well-being.
Natural cosmetics as a sales strategy or fashion?
Far from sensationalism, the brand is postulated towards a philosophy that aims to connect with nature but not as the only option, but as an alternative to the consumption of conventional cosmetics.
Conventional cosmetics and the world of active ingredients (emulsifiers, preservatives, surfactants etc.) has evolved a lot in recent years and we can find complex formulas with revolutionary ingredients derived from natural or from processes such as fermentation, hydrogenation, hydrolysis combined with enzymatic processes such as stabilized Vit C (Ascorbyl Glucoside) among hundreds of actives.
We are fortunate to have a highly regulated European legislation in cosmetic terms, and all those active ingredients that may lead to controversy for their toxicity or adverse effects, are totally limited in their dose. This occurs both in synthetic ingredients and in natural actives, an example would be essential oils, which lack safety. So we can rest assured in terms of safety when applying any cosmetic, whether natural or conventional.
In Ami Iyök when we choose a synthesis ingredient for its high effectiveness we do so taking into account its long history in the market with various studies available that support its null controversy. An example would be the hexa-peptide Argireline that we used in our day creams since our inception.
Smart purchase decision.
In any case, it is important to have a responsible, conscious consumption and choose well everything that we apply to the skin in the most intelligent way possible, without being carried away by alarmism and without obsessing.
Since ancient times, when our planet was far from being what it is now, natural resources were already used for beauty rituals and for medicinal use. Many multinationals gathered so much wisdom to then patent or develop projects based on tradition and nature.
On the other hand, there is no doubt that the natural resources applied to cosmetics close the recycling cycle in domestic use because they are totally biocompatible and have minimal impact on the planet.
If we already talk about certified organic cosmetics we enter the use of natural herbicides that are currently about 28 approved for organic agriculture compared to the 490 substances approved for non-organic agriculture, and good cultivation practices speak for themselves. Approved organic pesticides are primarily derived from natural substances and go through a strict process of regulatory control and approval to ensure minimal impact on the environment and human health.
There are many pesticides that years ago were labeled as safe and are now banned. Europe is debating whether many of them should still be banned.
Faced with these doubts, in the face of the uncertainty of what was once safe and now not, and the lack of scientific evidence decanted to one side or the other but with a notable controversy, we believe that we must always be guided by instinct and common sense, in addition to always informing ourselves well from reliable sources.
In conclusion, the nature provides us with balance, and balance in all areas of our lives leads to health and well-being #Greenchemistry #greentech #cosmeticswithsoul. Collection 2019 Sale 70% Off Title for image